To inform, not persuade

To make good decisions, we all need good evidence which is clearly communicated. At the Winton Centre we have been working with institutions and individuals to improve the way that important evidence is presented to all of us.
The Winton Centre has been a fixed-term project and is now winding up, ready to close at the end of December 2022. We have always worked closely with other institutions to ensure that all our projects have a long-term future.
Communicating the potential harms and benefits of a particular medical treatment
We have worked with the NHS, Public Health England and medical professionals developing online tools and medical results report templates which communicate possible outcomes of specific treatments in a clear and balanced way, supporting patients and doctors to make difficult treatment decisions. We have also launched fully accredited online courses in risk communication.
Communicating evidence in legal cases
We have worked with legal professionals, law students and forensic experts to help them understand how best to understand, present or examine evidence in legal situations. We are currently developing free resources for legal training, along with our collaborators at the Leverhulme Research Centre for Forensic Science and the University of Northumbria law school, which will be launched before the Winton Centre comes to an end.
Communicating what the latest research means for everyone
We work with press officers and journalists reporting the latest research in health and the social sciences to improve the way numbers are communicated. We have developed the online tool RealRisk and conduct original research into the most effective communication techniques.
Communicating which policies work best in education, health and civic life
We have worked with government departments, evidence-based policymakers and social scientists to improve the way the potential harms and benefits of complex policy issues are communicated.
Communicating uncertainty
We are carrying out research into how best to communicate uncertainty in journalistic reporting, in graphical formats, and how to communicate the underlying quality of evidence surrounding a number or claim.
---

Covid-19: Making Sense of the Numbers
Check out our collected Covid-19 resources.

In Our Projects you can explore the full range of our partnerships, applied work and published research.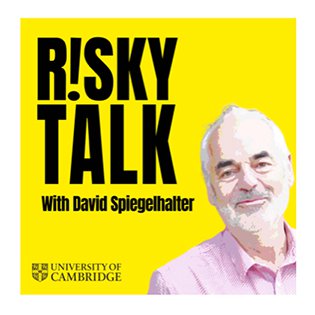 Listen to our Winton Centre podcast RiskyTalk to hear experts discuss the problems of communicating risks in a broad range of fields.

To join our mailing list to hear about news from the Centre (used sparingly!) please email wintoncentre@maths.cam.ac.uk